Black Country brewpubs
Black Country brewpubs tour
So, the great plan was to visit a number of Black Country Brewpubs to set ourelves up for the coming week and a bit in Normandy…
Public transport when it works, works really well… unfortunately, it's very rarely a nice direct route at the time's you'd like!
So, into Walsall & then bus to Dudley…
… but a stop-off at the Toll End Brew Pub for some light refreshment on the way was called for. Unlike some occasions when we've called in here, there wasn't a beer festival running so just the one before the next bus…
Of course, with our timing, we miss the bus & so are forced to have a second beer!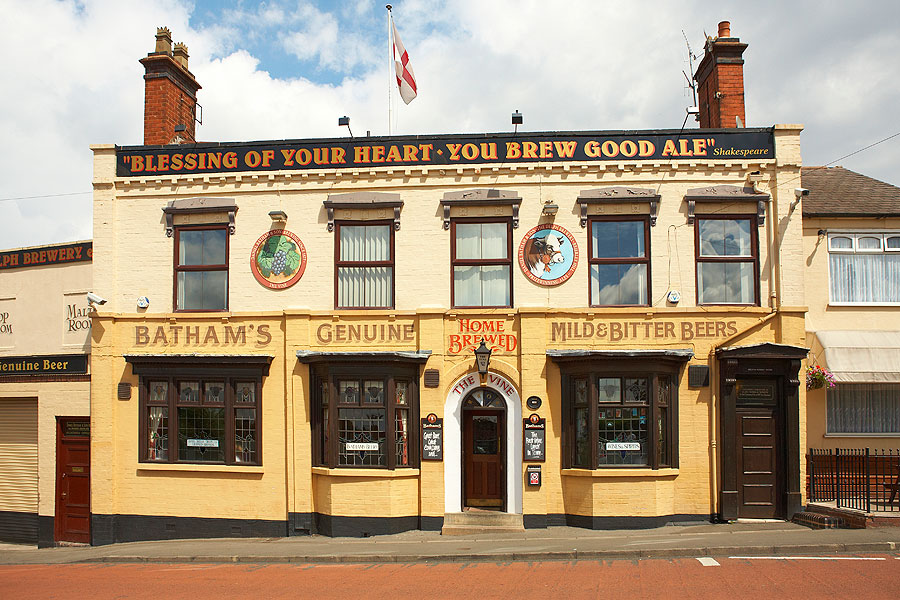 Then on into Dudley (or as some would have it "Dudleeeyyyy"), a quick change of bus & on to the Batham's brewery tap. Officially, it's the Vine, but known worldwide as "The Bull and Bladder". Superb pub with a quotation from Shakeaspeare on the outside: "Blessing of your heart. You brew good ale"
First up was the mild, dark (but not too much) & delicious… followed by a pretty awesome pint of bitter which was well accompanied by home made food (rolls, sasuage rolls & pork pie!! Yum in the 3rd degree!!)
And then on, again… a difficult choice, Ma Pardoes, The Park (Holden's brewery tap) or even slightly wider afield, but in the end, the Beacon at Sedgley won our with a visit to the Sarah Hughes Brewpub. A new beer greeted us: Boadacia – very nice, to be honest, but we had to finish with a pint of "Sarah" a 6% strong mild… and it was on excellent form!! In fact, it was almost more than we could manage to struggle away!
So, then walks & busses back to Glyns ready for our main trip south tomorrow, secure in the knowledge that some of our old Black Country haunts hadn't let us down!